How To Choose The Best Massage Ball for Your Body
Views:73 Author:VIGOR Publish Time: 2019-02-07 Origin:Site
How To Choose The Best Massage Ball for Your Body
Massage balls may not look like much, but they have the power to bring instant relief to your aching muscles. They are the most effective means of getting deep within your muscle tissue to work out the knots and bring relief to pressure points. But not just any massager will do the job. Getting the right size, weight, grip and hardness is essential.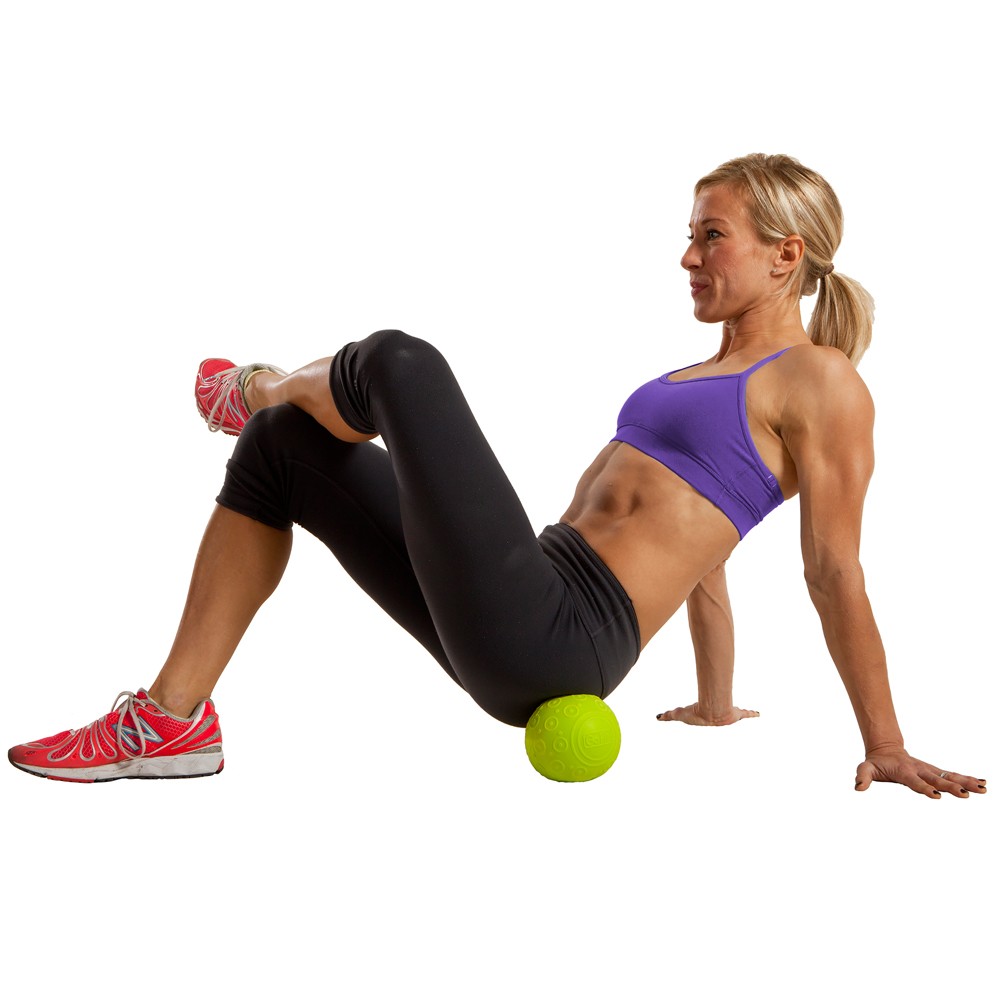 Size
you want to select the size based on the body part you're working. Feet-350Hands, forearms or feet – you'll want to try golf ball and lacrosse ball sizes. For the technically minded, the golf ball has a diameter of 42.7 mm and the lacrosse ball's diameter is 63 mm. Hamstrings-350Calves, hamstrings, abdomen/psoas, buttocks, upper and lower back, deltoids and neck – the lacrosse ball, tennis ball and baseball sizes work best for these body parts. Their diameters respectively are 63 mm, 67 mm and 73mm. Large massage balls for chestChest and shoulders – here you need a 4 inch diameter ball (or about 100 mm) which is an unusual size.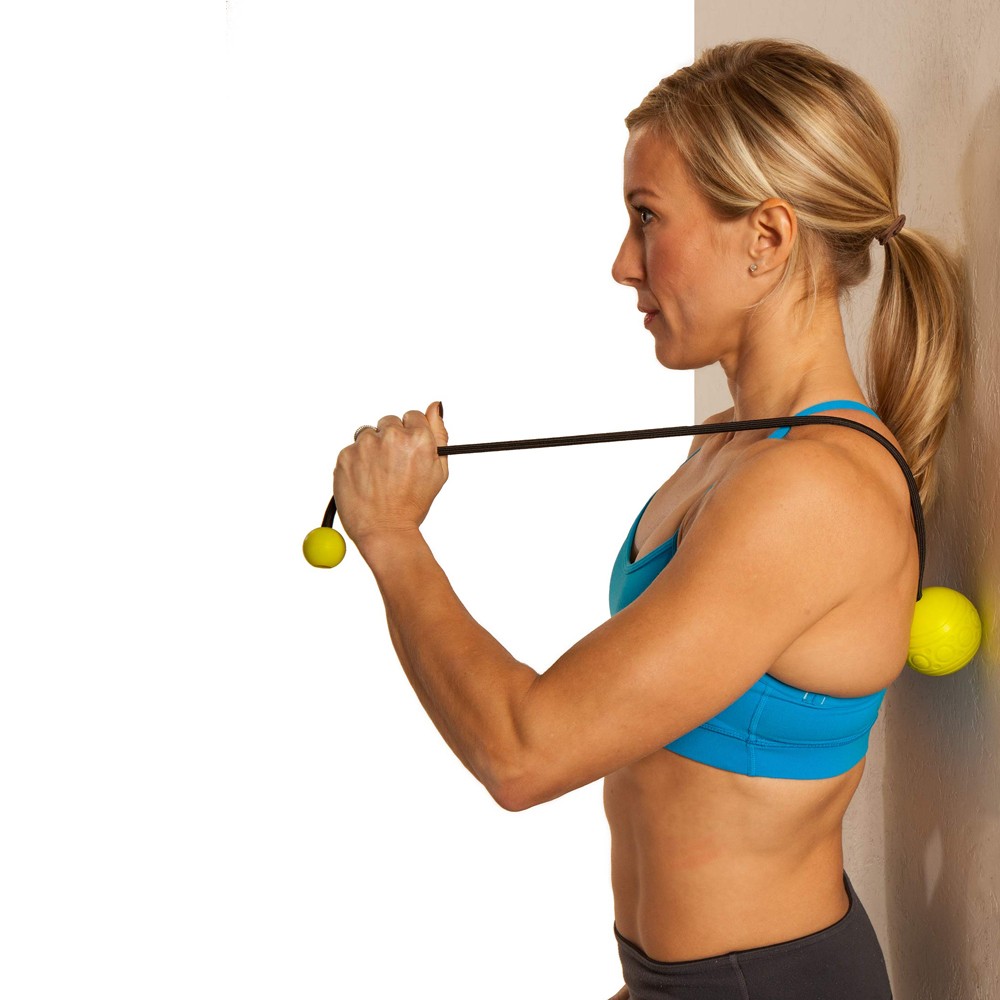 Hardness
Totally dependent on the body part and your tissue health.
Injured tissue - Softer (I.e., ball deforms more under your body weight)
Healthy/more flexible tissue - Harder (I.e., ball deforms less or not at all under your body weight)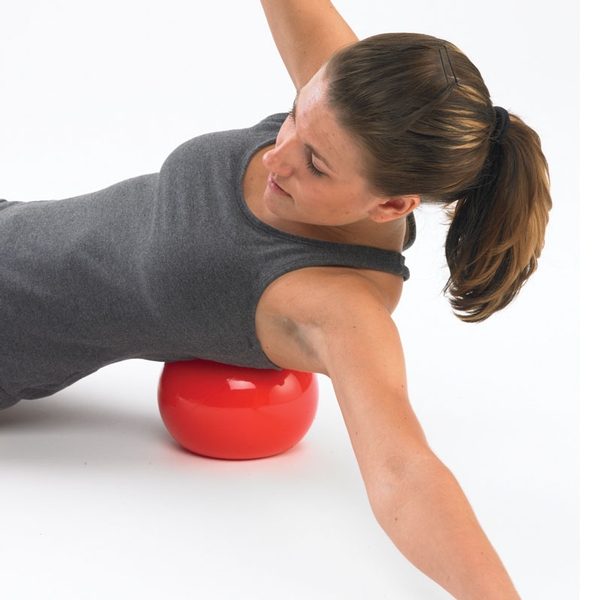 Surface
You want a smooth surface that grips your skin and doesn't slip. Bumps and spikes may feel nice on your skin and look cool, but they don't improve grip or the pressure you feel. You are probably wondering about tennis balls since we talk about them in terms of size. YES, you can absolutely use a tennis ball for self-massage. BUT… they slide and they can pop (seriously, we know someone who popped one).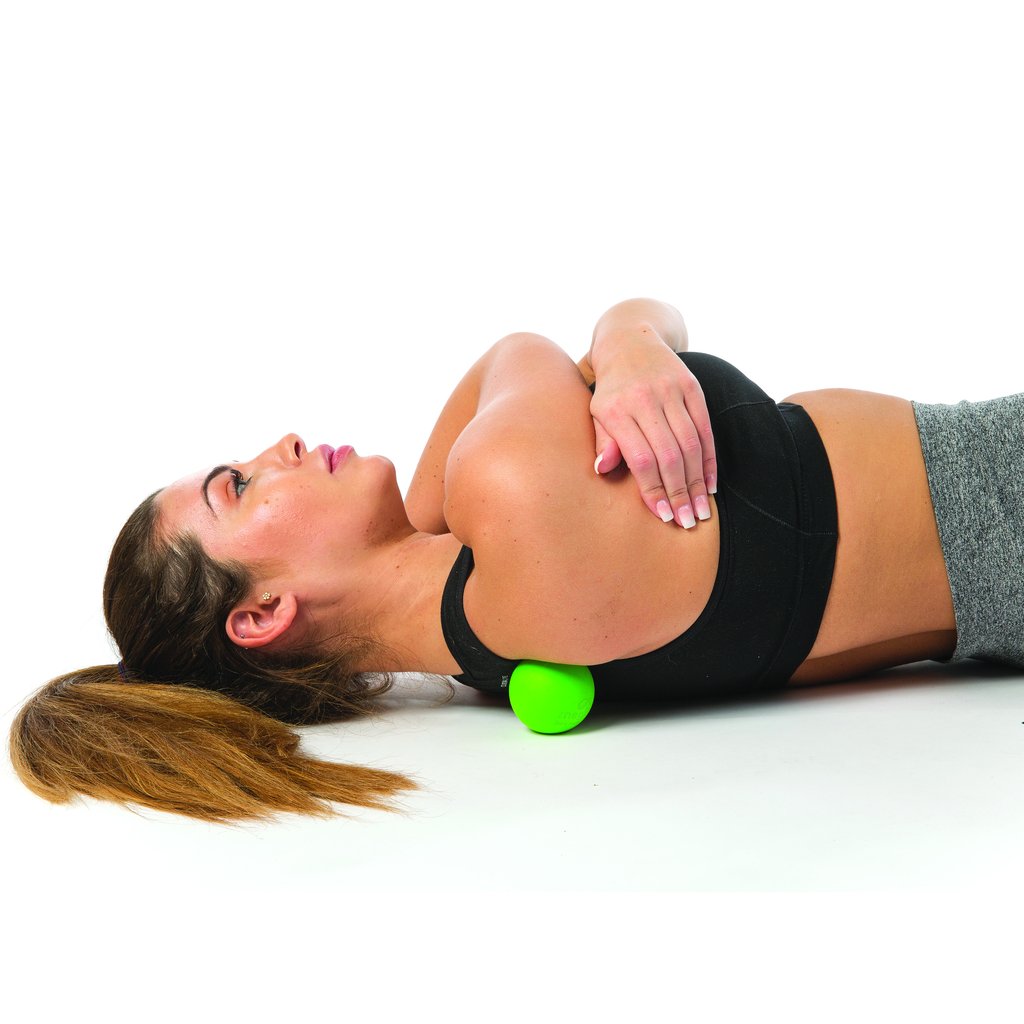 Material
If you're using a rubber ball, make sure it's natural rubber, otherwise it may irritate your skin. Cork is antimicrobial and good for sensitive skin. Tennis balls are soft, but like I mentioned before, they slip.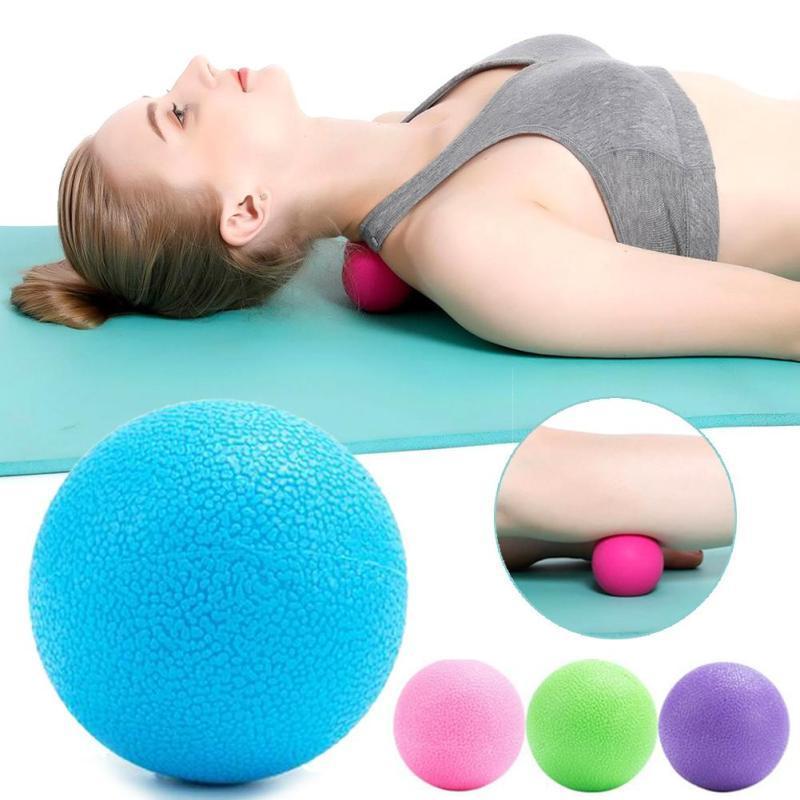 Grip
A great massage ball has good grip and won't slide easily against a wood floor, wall or your skin. This makes it easier to control the movement and prevents the ball slipping out from under you or falling if you're using it against the wall. The best grip you'll find comes from the natural rubber used in making lacrosse balls.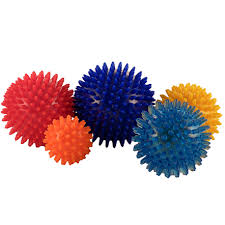 Weight
The heavier the ball the more likely it is to stay where you put it. We manufacture all of our massage balls with the maximum weight possible for this reason even though it increases the cost significantly. So, solid balls are preferable to hollow or inflatable because of their greater weight. The solid balls also deform more predictably when you put your weight on them.